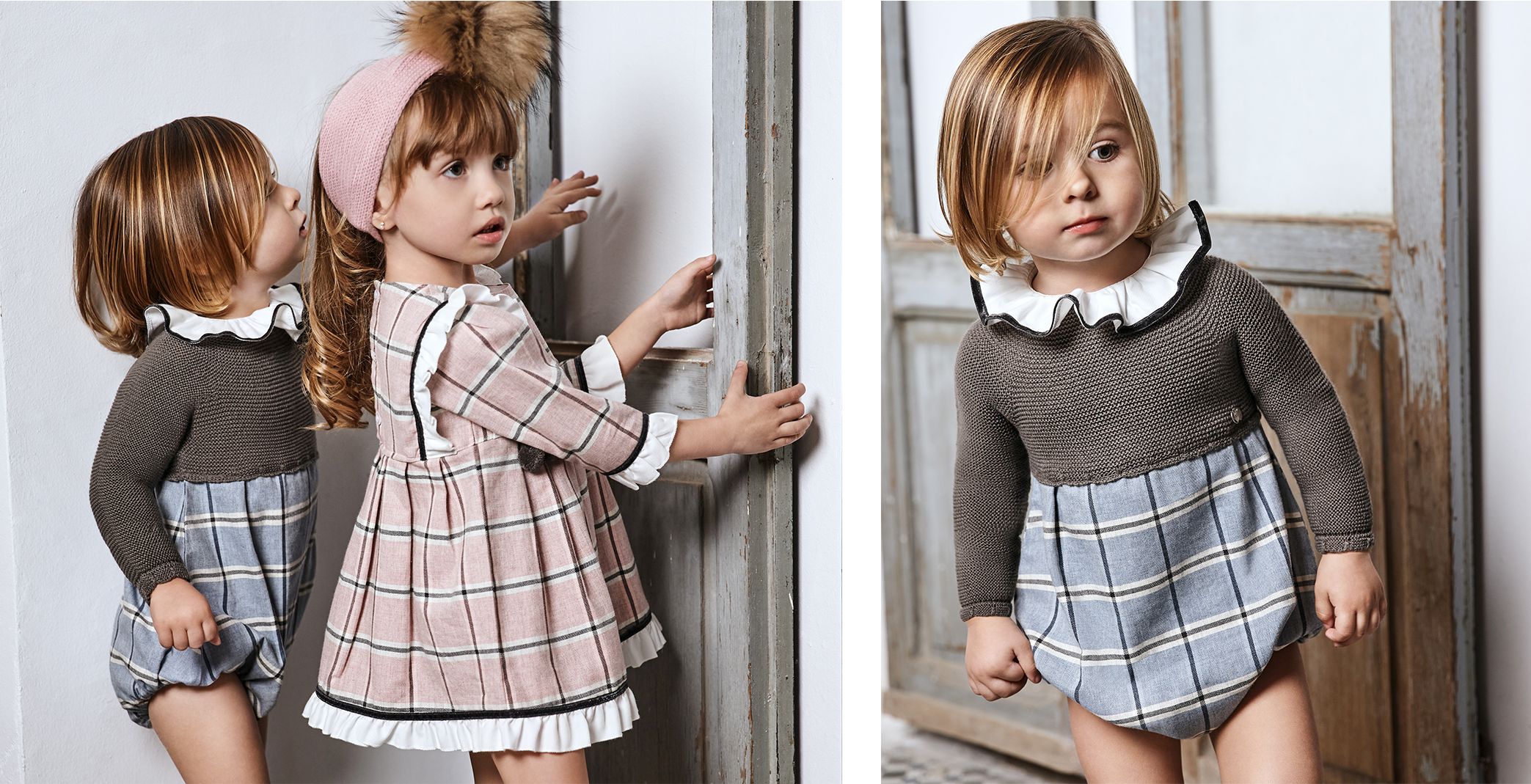 children's clothing ROMANTIC AND UNCONVENTIONAL
Made in Spain
Juliana, romantic and unconventional, like a fairy tale.
This is what defines our childrens clothing brand, soft and
delicate like a breeze of fresh air impregnating
style and romanticism everywhere it goes with delicate clothes
that are handmade by our seamstresses.
Juliana's childrens clothing reflects a lifestyle
that combines balanced colours and natural fabrics.
DESIGN AND MANUFACTURING
What we do?
At Juliana childrens fashion brand, we have worked hard every day in the design and manufacture of baby and childrens clothing for decades (1970). Childrens clothing designs and products that travel to several countries offering quality items manufactured in Spain.
Juliana's world offers childrens fashion for 0 to 48 month old babies, with the aim of providing comfort and freedom of movement for the little ones. Matching sets, dresses, bodysuits, sleep suits, trousers, shorts, coats, blankets, shawls and scarves. A long list of cotton, wool, silk and knitted handmade childrens clothing available in soft fabrics that guarantee the child's comfort, as endorsed by the international ASEPRI standard.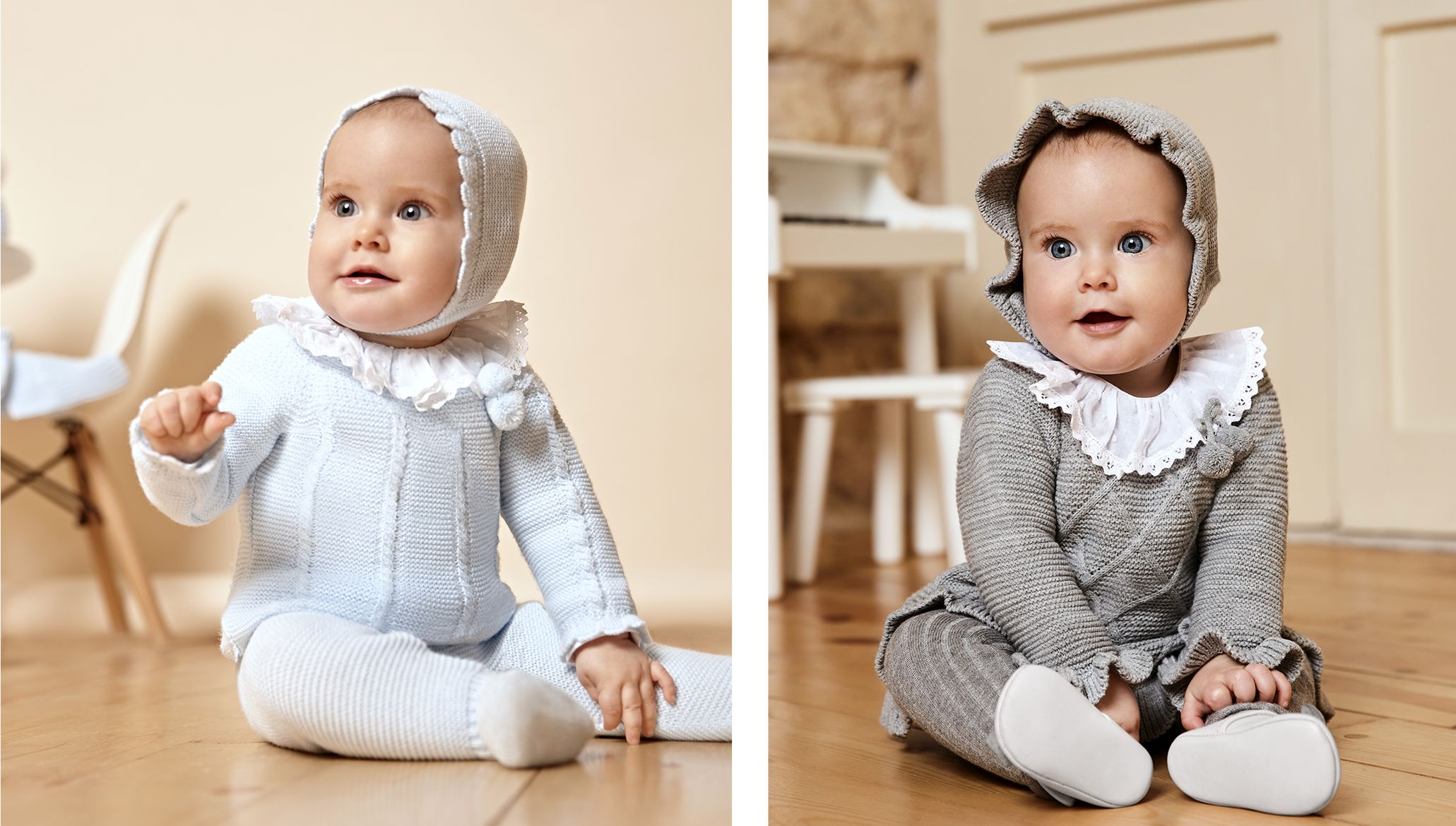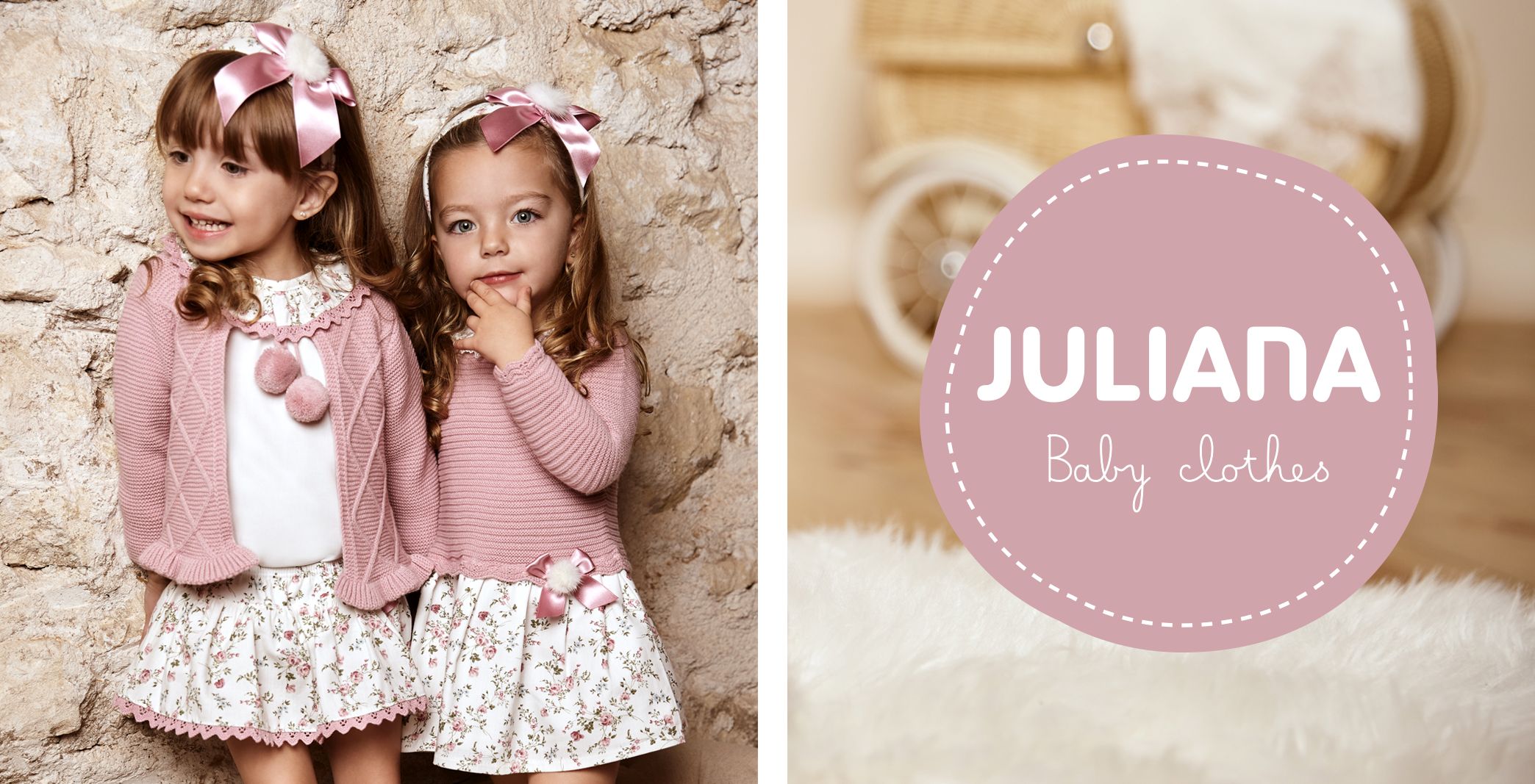 OUR COMPANY HISTORY
The Brand
Since 1970, Juliana has grown as a childrens fashion family firm located in Ayora (Valencia – Spain) with the only aim of providing clothing for the little ones and to make fashion available to new parents.
In all these years, Juliana has become a larger firm with stockists based in all the main EU countries, thanks to our expansion project and the recent changes to our corporate image, in order to achieve a more modern, relevant childrens fashion look.
CONFIDENCE
Juliana family
One of our main priorities is to support and promote our distribution channels. Our customers and stockists need to rely on our brand's trust in order to grow and to continue being essential to the marketing and sale of our products. And for that reason, at Juliana we establish the required strategies to facilitate this task and to ensure that our customers can sell more and better.