CHILDREN'S CLOTHING CATALOG
FREQUENTLY ASK QUESTIONS
INFORMATION QUESTIONS
Receive our catalog and be the first to see our new collections.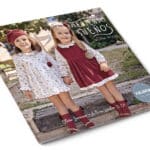 Property: Vistiendo bebes S.L. Purpose: Manage the sending of information and commercial prospecting. Legitimation: Consent of the interested party. Recipients: Your data is hosted on the servers of our mailchimp account located in the United States and regulated by the EU.US Privacy Shield Rights: Access, rectify and delete the data, as well as other rights, as explained in the additional information . Additional information: You can consult the additional and detailed information on Data Protection on our website: https://vistiendobebes.com/en/privacy-policy-eu/
Children's fashion catalogue
With a wide variety of models, designs, colours and sizes, you will be able to find the most suitable clothes for children in our catalogues.
Our children's fashion catalogue is renewed every six months, coinciding with the new collections for the spring-summer and autumn-winter seasons.
Months before spring arrives you can download the spring-summer children's fashion catalogue to select the ideal looks for the season.
In the same way and before the cold weather arrives, you can get your hands on the autumn-winter children's fashion catalogue so you can get a head start on your shopping and dress the little ones with the latest fashion in children's and babies' clothing.
New collections for girls clothing catalogues
Delicate and comfortable clothes to dress the little ones of the house. Garments made of fabrics such as knitwear and cotton, with the style of our brand.
In our clothing catalogues for girls from 0 to 4 years old, you will find original proposals, looks designed especially for the youngest of the house. From frog outfits, dresses, skirts, jackets, coats, accessories, and everything you may need, you will find it in our children's clothing catalogues.
Children's clothing catalogues
In the same catalogue you will find our proposals for children's clothing. Proposals for the day to day with garments full of details and colours that take us into the world of Juliana children's fashion for children.
A wide range of clothes for babies and children where colour, prints and details are the protagonists of each collection.
Don't miss our children's clothing catalogues. Proposals to dress the little ones that are reinvented every season.
Register and download our children's fashion catalogues and get to know the new collections before anyone else. You will be able to find our garments in both physical and online distribution points.
You may also be interested in: